888-369-7727
While at Evolve Recovery Center, we are aware that you have a greater likelihood of overcoming substance addiction if you get substance abuse treatment in a safe and comfortable setting. That's why we've worked diligently to build a hospitality-inspired, modern alcohol and drug rehab facility. Our goal is to take care of your physical needs so you may focus on recovery.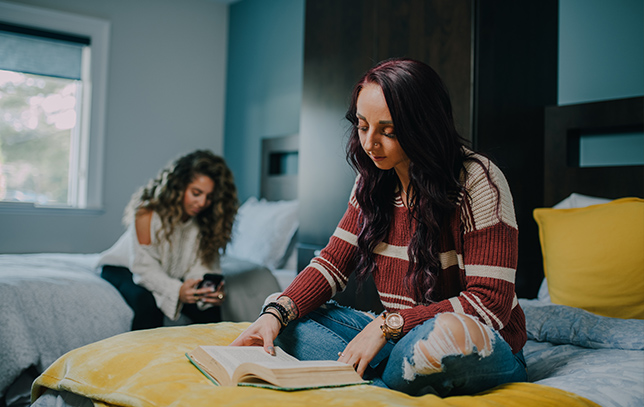 Feel At Ease In Your Comfortable Room At Evolve Recovery Center
Evolve Recovery Center is an inpatient residential facility with a conducive environment that helps you get the respite you need for a successful recovery. You will stay in a semi-private room with a compatible roommate. Each room has hotel-inspired furniture, modern decor, a complete bathroom, and a television. Bedding is switched on a daily basis. You are always welcome to take a break in your room after therapy if you are looking for some peace and quiet.
Private rooms are also available per request and for an extra charge. Call us to discuss room possibilities if you need your own space. A private room is perfect if you still need to check in with your employer during recovery.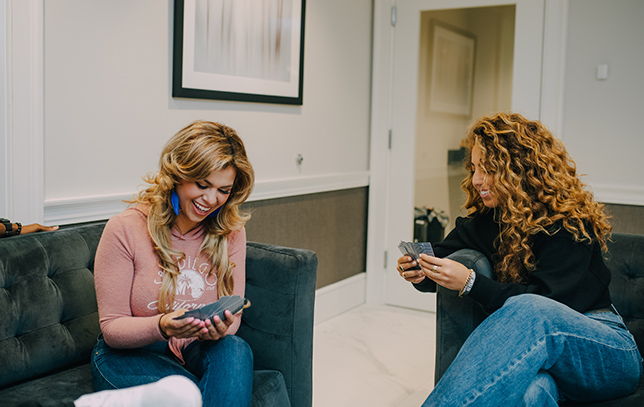 Participate In Free Time Activities At Our Drug And Alcohol Rehab Facility
To assist you in balancing the exertion of recovery, we provide you with various means to relax and enjoy yourself. To start, we know you are well nourished. We take care of all daily meals and snacks, and our healthy, tasty food is cooked on-premises by a trained chef. We also employ a nutritionist to accommodate any dietary needs.
We understand that physical exertion is important for the body and mind when you're in recovery for a substance use disorder. Our fully-equipped fitness space is available to you if you want to maintain your usual regimen or start fresh as an element of your recovery. Or you're welcome to watch TV and play cards or a board game in our relaxing lounge, or visit our patio for a little sunshine and open air.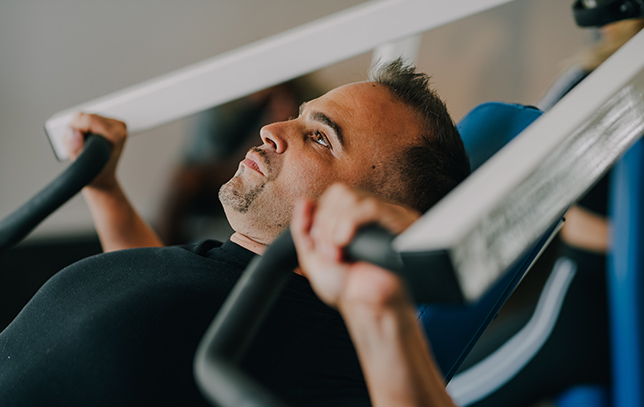 Take A Break From Your Normal Routine At Evolve Recovery Center
At Evolve, we know where you receive treatment is just as important as the treatment itself. To provide a worthwhile recovery experience, our residential facility has:
Completely furnished rooms with their own bathrooms
Private lodging upon request
Nutritious, chef-cooked meals and snacks
A full gym
Recreational space with a television and provided games
Outdoor recreational space
Personnel on-premises 24 hours a day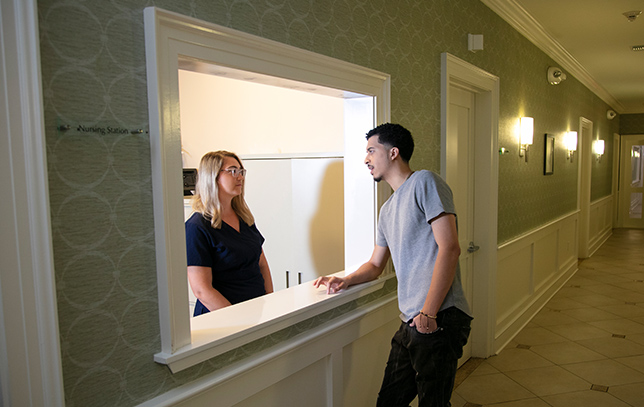 Our Skilled Team Is Here For You
The team at Evolve is here to provide assistance for all facets of your recovery. We boast a low patient-to-staff ratio to ensure you obtain the attention you deserve. Our experienced clinicians offer both behavioral and physical healthcare to properly address the effects of trauma and substance use. We have a nursing staff on-premises 24/7 to dispense medications or help you with other medical care whenever you need it.
Our experienced staff is also able to assist with insurance verification, doctor's notes, and paperwork for your employer or court official. And we're happy to answer all of your questions either before or after you check in at our drug and alcohol rehab facility.
Take A Look At Our Photo Gallery
Before arriving at Evolve Recovery Center, review our photo gallery and gain a better understanding the effort we put forth to fashion a peaceful site for your time in our care.
Reach Out Today If Need A Reputable Alcohol Or Drug Rehab Facility
When you or a loved one are searching for a rehab facility you can believe in, phone us at 888-369-7727 or submit the following form for immediate help. We are available 24 hours a day, all year long. Rest assured your call will be kept confidential. We are standing by to assist you.